Ultimate Before After Image Slider & Gallery – BEAF
Looking for a WordPress Before and After Slider & Gallery Plugin? Want to show comparison of two images? BEAF is the Ultimate Before After WordPress Plugin with which you can easily create beautiful Before After Image comparison Slider or Gallery.

Tourfic – Travel and Hotel Booking Solution for WooCommerce
Tourfic is the ultimate WordPress travel plugin for hotel booking, tour operator and travel agency websites. It is designed to build your own professional tour operator website or travel agency website where you can efficiently list your hotels and resorts for booking along with receiving payments for each booking.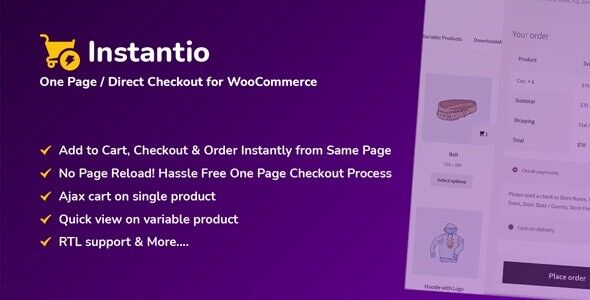 Instantio – WooCommerce Quick Checkout | Instant Checkout, Side Cart & Popup Cart
Instantio converts a multi-step checkout process into One Page Checkout. Your customer can checkout and order from a single window!. No Page Reload whatsoever!
Ultimate Addons For Contact Form 7
Packed with 20+ essential features, Ultimate Addons For Contact Form 7 is the power-packed plugin you should install after Contact form 7. This plugin can easily enhance features of your Website's Form developed with Contact Form 7. This All-in-One Contact form 7 addon plugin consists almost all the basic to advanced options which you may need for your WordPress site's Contact form.

Syncfic – Product Stock Sync for WooCommerce
Looking for Product Stock Synchronization for WooCommerce? Syncfic can synchronize WooCommerce product Stock quantity. With Syncfic's WooCommerce stock synchronization feature, When admin connect one product to other product, the stock quantity and stock status is synchronized with other product.
WP Menufic – Responsive Sliding Menu
WP Menufic is a Responsive Sliding Menu with Sticky Bar, Logo, E-mail and Click to Call. It can be easily customized as it is well documented and developed using latest web technologies.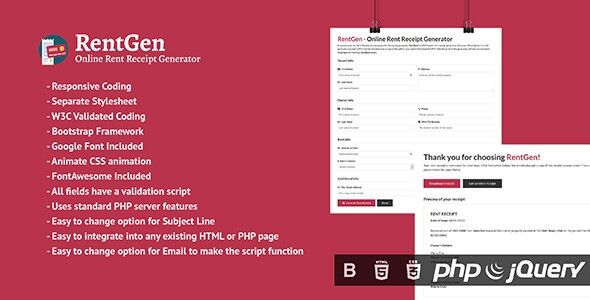 RentGen - Online Rent Receipt Generator
RentGen is a PHP based rent receipt generator. Once you fill up the form, it will generate a receipt in PDF format and also send a copy of the pdf on your email. Download the PDF, take the print of the generated pdf and you are done.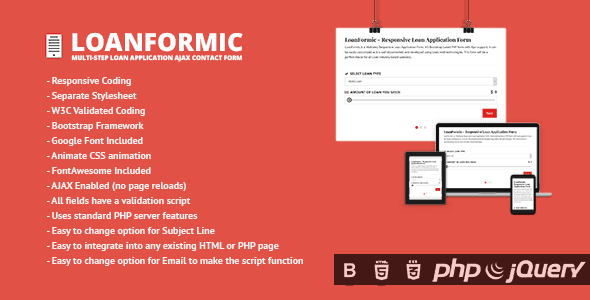 LoanFormic - Multi-step Loan Application Contact Form
LoanFormic is a Multistep Responsive Loan Application Form. If you are developing a website for Loan Industry (For example, Bank) and looking to integrate a form so that potential customers can apply for their Loan Amount, then this form is for you.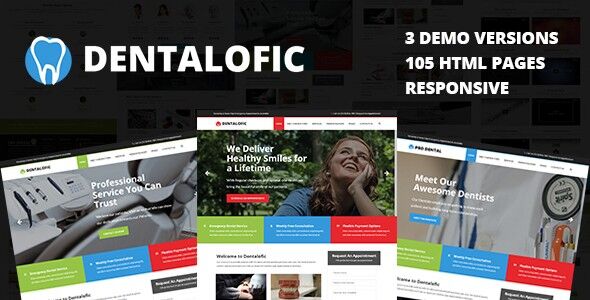 Dentalofic - Dentist, Medical and Healthcare HTML Template
Dentalofic is a HTML5 theme designed for dentists, medical and healthcare professionals.
Chipsofic - One Page HTML Template for Chips, Fries, Restaurant and Food Product Seller
Chipsofic is a One Page HTML Template for Chips, Fries, Restaurant and Food Product Seller.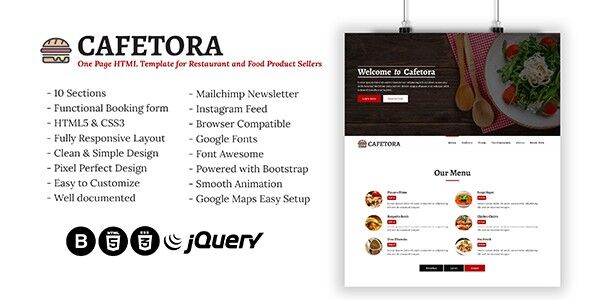 Cafetora - One Page HTML Template for Cafe, Restaurants and Food Seller
Cafetora is a One Page HTML Template for Cafe, Restaurants and Food Product Seller.